The wonderful world of Justice and Mommy aka Mary!
Friday, July 11, 2008
Beaches and Red Flags
We are desperately trying to cut back on expenses because of Justices father withdrawing his support in the form of childcare, the rising price of gas and our soaring grocery bill, so this weekend we went to the beach, It was a very relaxing day and while the mommy paparazzi was not out that day, I did manage to get a couple of shots to share with you.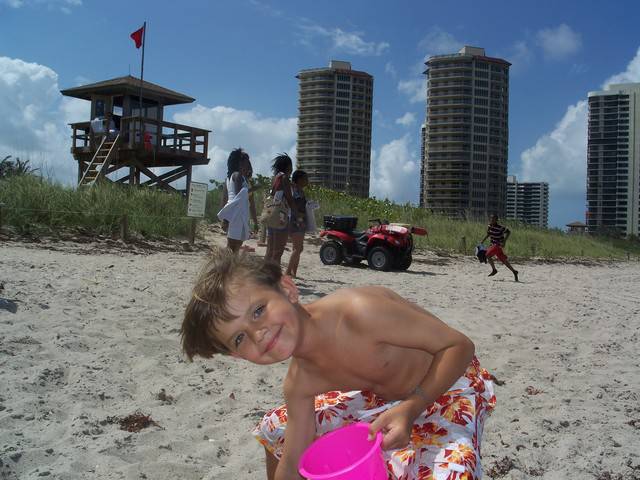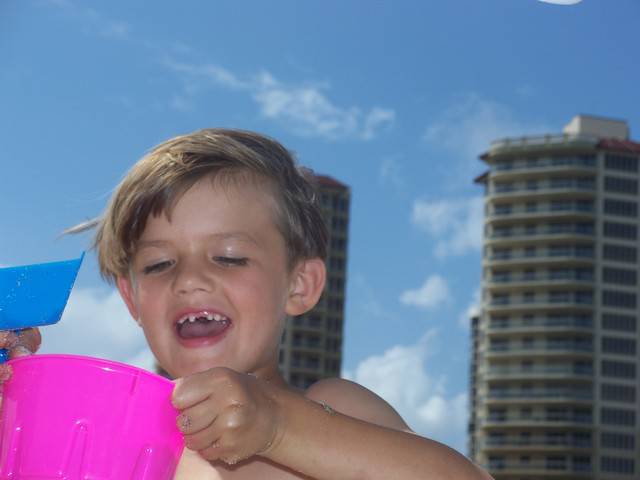 Note the red flag flying from the lifeguard station. It's the most dangerous warning they have before they close the beach. Due to that I only allowed us to go in as far as our shins and when the lifeguards shut down for the day I made a hard and fast rule. No more water. Justice wasn't thrilled with it; but, after I explained the risks and consequences to him, he somewhat reluctantly agreed to play with the sand toys and a new little friend.
My StumbleUpon Page
posted by Mary Gerber at
7/11/2008