The wonderful world of Justice and Mommy aka Mary!
Friday, July 11, 2008
Tambourine Man
On Sunday morning I got a call from Timbra before church. She was having an impromptu get together with her very musical family and wanted the recipe for my Texas Caviar. Of course I was happy to give it to her and she invited us over to hang out while they all jammed together. I promised to come after our church picnic and kept my promise later that day.

Justice and Hannah played doctor.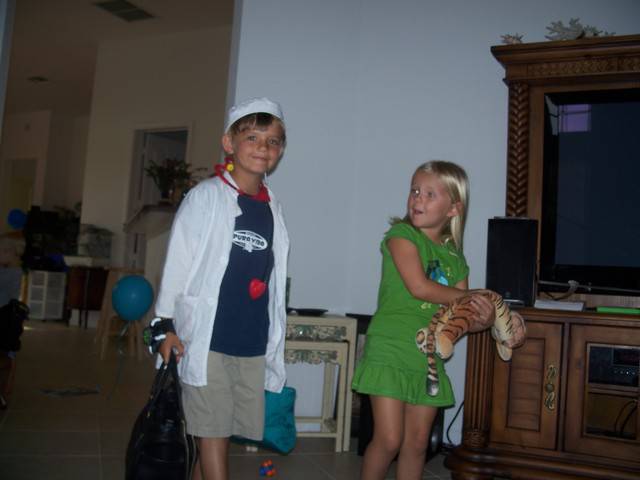 The family jammed.

(Video coming soon!)

Luke, our little tambourine man, peered at me through the tambourine.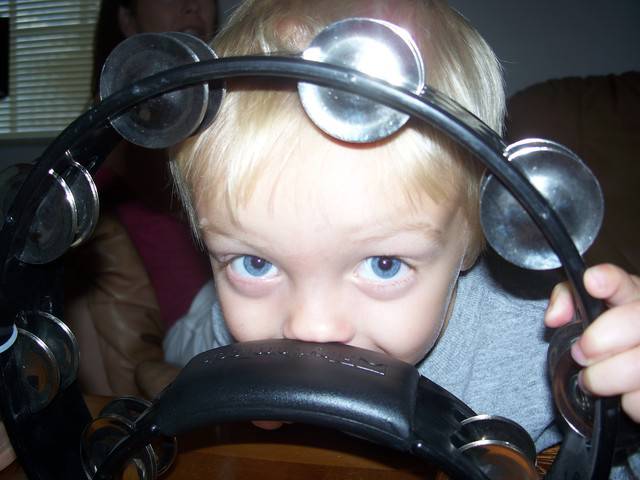 He looked at me and held out the tambourine with it's shinny cylindrical spheres and said "toy"
I looked at him and said "Does Mommy know that?"
He looked back at me with secretive eyes and after throwing a quick glance in Timbra's direction, he leaned in ever so slightly and said "Shhhhhhhh!"
I couldn't believe it! He was so funny, I couldn't help but laugh and when I told Timbra, she laughed even harder that I did.

Timbra sand Stevie Nicks Rihannon while reading the lyrics online from her phone.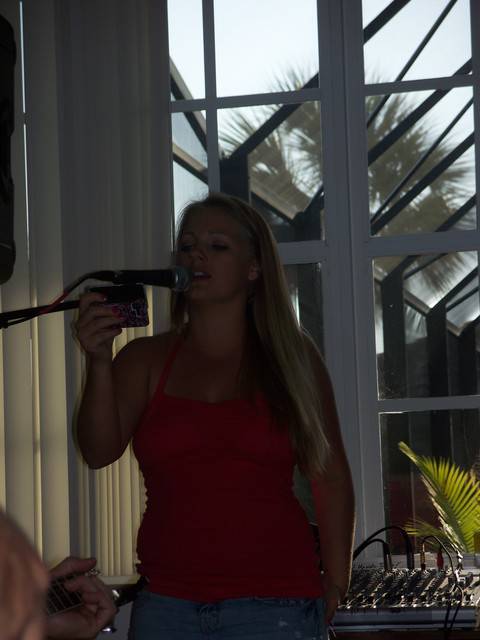 And we all shared in a great meal of grilled wings, sausages, oven baked beans and a killer salad.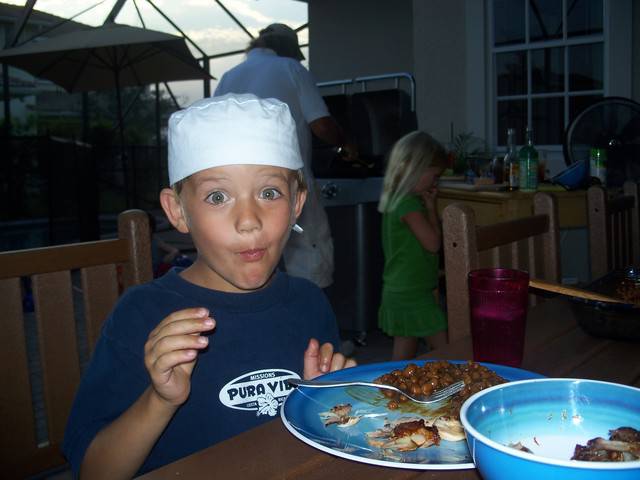 All in all we had a great time. It was a day filled with fun and family. Who could ask for anything more?

My StumbleUpon Page
posted by Mary Gerber at
7/11/2008